Long ji rice terrace
We need to get an early start for this trip as it is about a 2 hour drive. We opted for a private tour so we can spend the time we need. First we stop of at the village of the long hair woman we did not go to the show and did not see much but the woman of this village cut their hair once at age 18 and then never again. Phaydy negotiated with one of the ladies to get some bracelets they look like silver but i have a feeling they are not.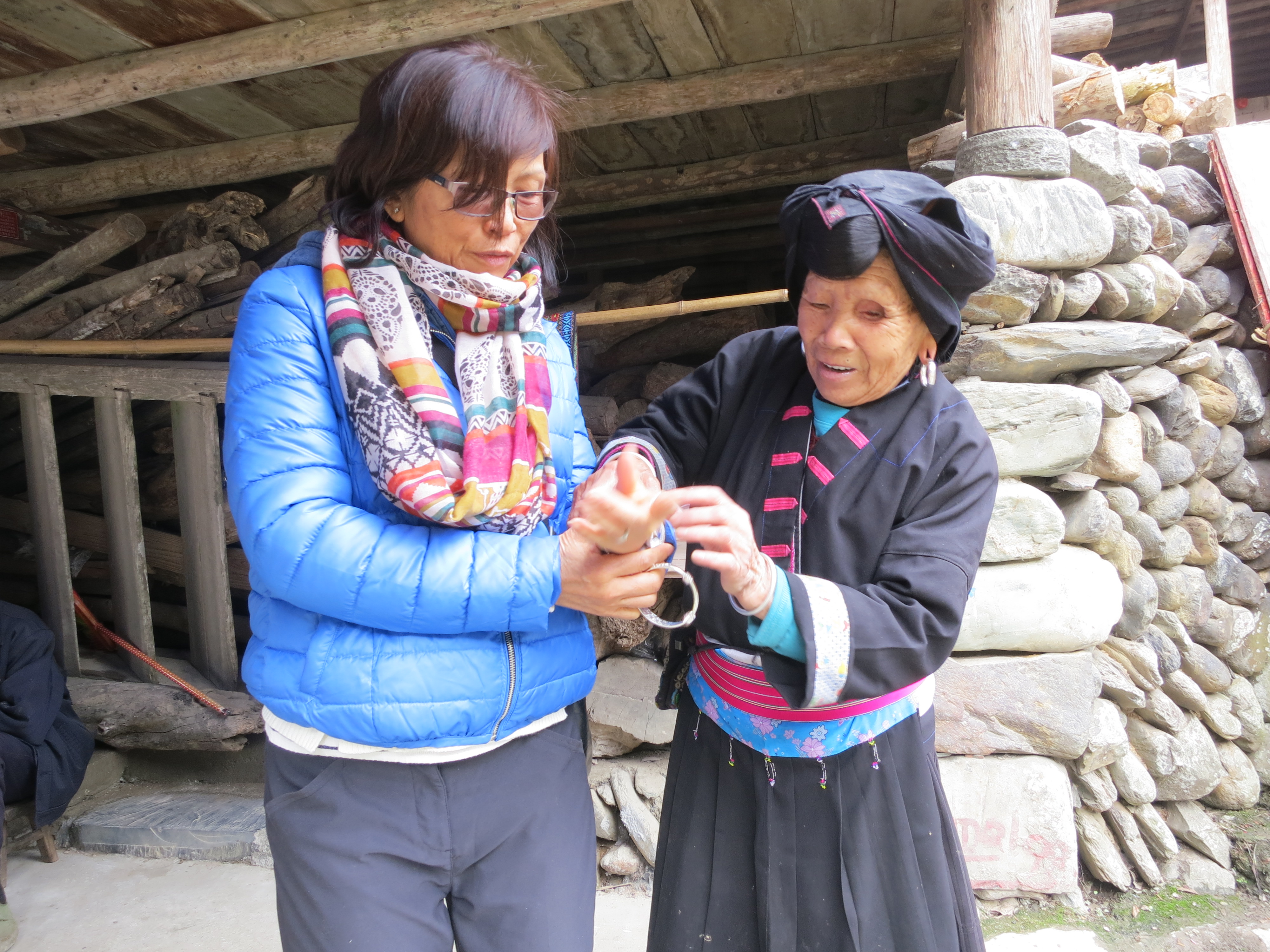 Then we went off to the terraces. We took an old looking gondola up the top. It was inerrant to load as each of us had to stand on our mark and load 1 at s time. We chose to walk down where we could stop at a village to get some food. The terraces are impressive to say the least i can only imagine how long it must have taken to terrace the whole mountain the way they did.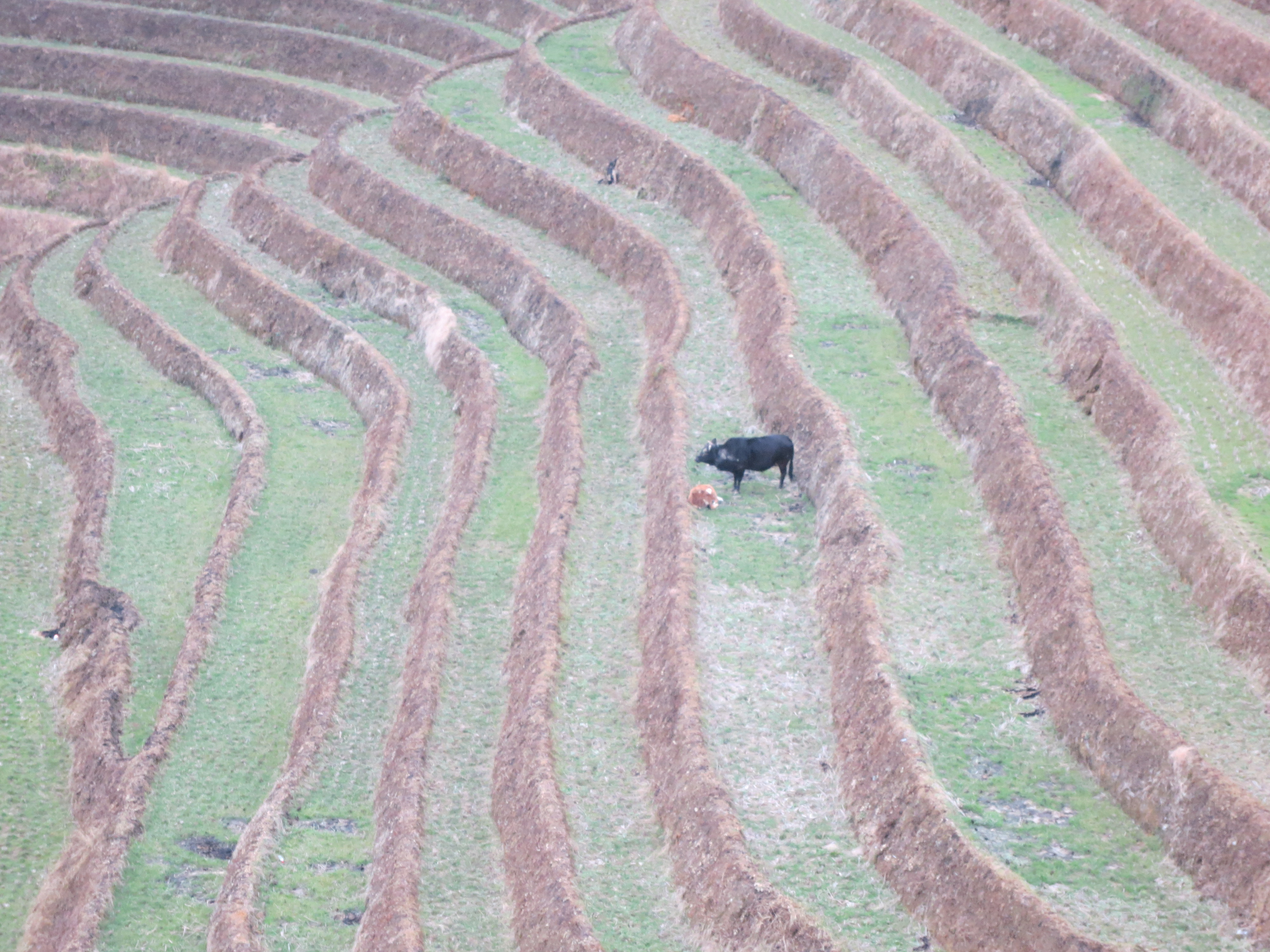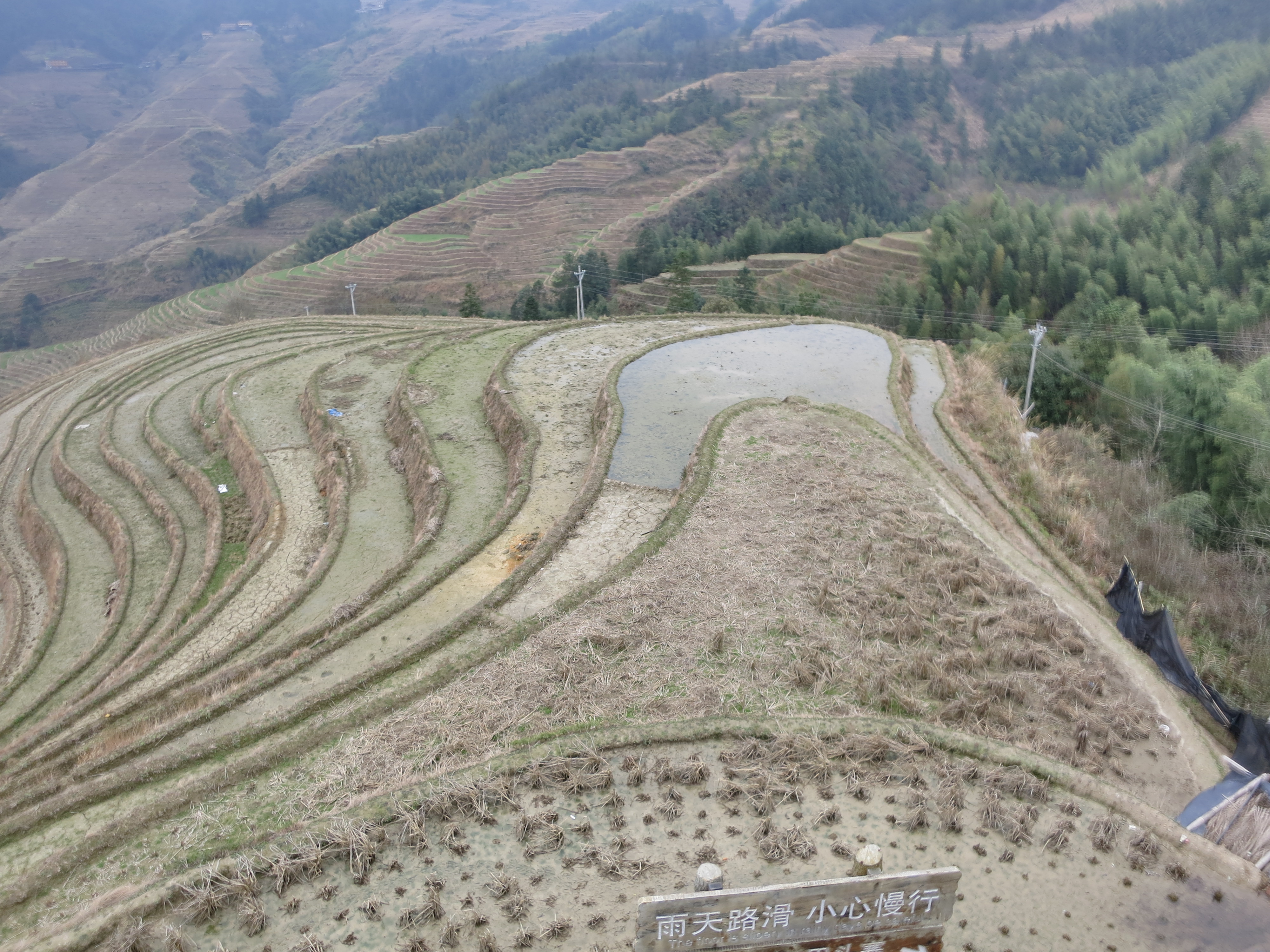 Half way down the hill we decided to have lunch. Now there was a couple a ahead of us that had stopped and were trying to get some lunch as well. Let's negotiate with the restaurant to make some food for all of us. Hey wait two more guys coming down let's add them to the party. We order some rice cooked in bamboo as well as some chicken cooked in bamboo, dried pork with bamboo shoots, and a soup. We talk with our new friends then i hear some sawing so i think lets check this out. We it looks like we are getting a real fresh meal as our host is sawing the bamboo so i decide i need to help and finish helping him cut the wood and bring the pieces up past the group. Next we find a chicken that we will be having for the meal (i told you it was fresh) I'll spare the details but a little while later we have some fresh chicken on the way. Let's help bring this along time to strip the bamboo shoots for the meal. We left the rest to the hosts to prepare and enjoyed our meal with our new friends from around the world Amsterdam, Shanghai, Tokyo.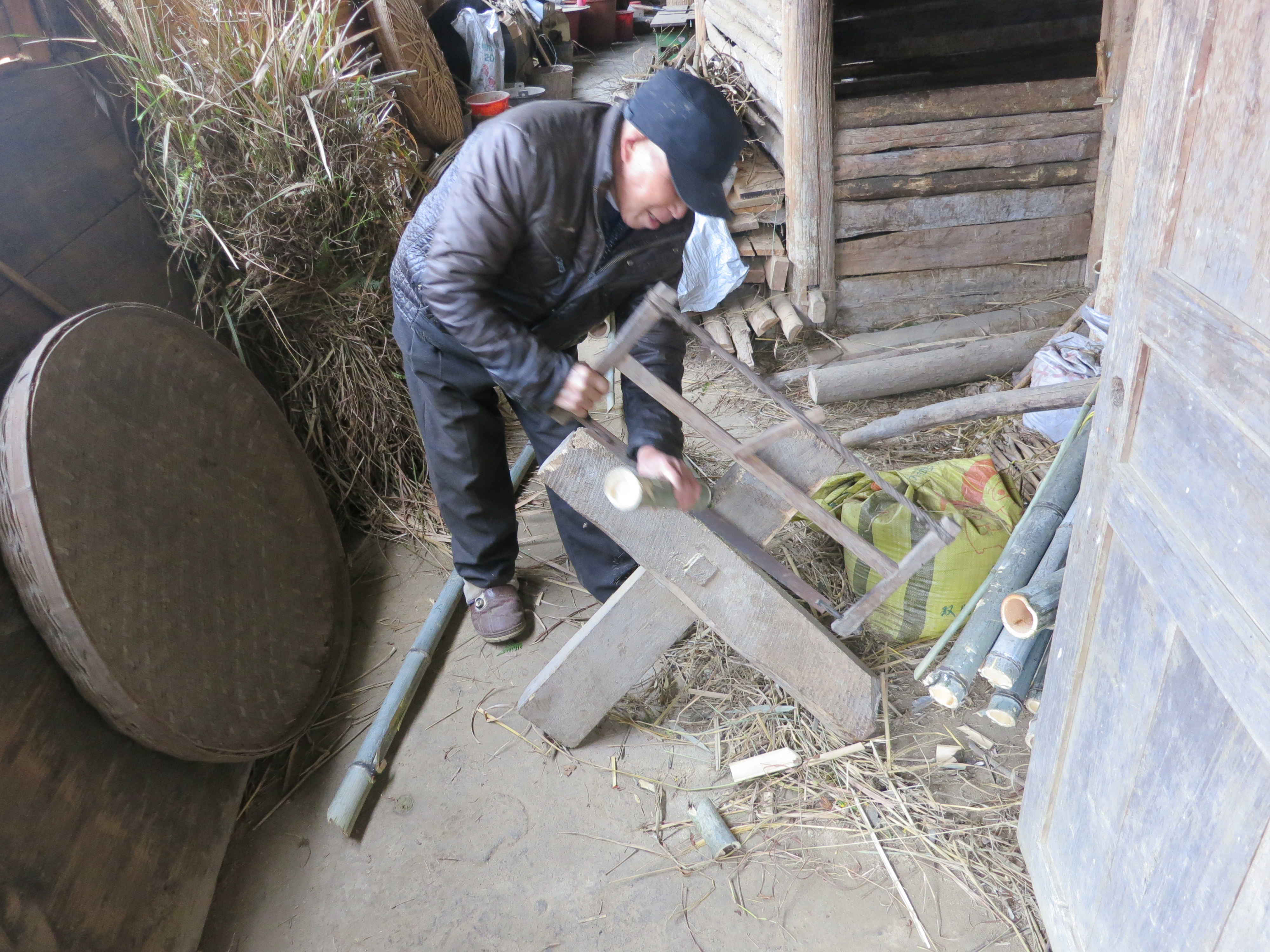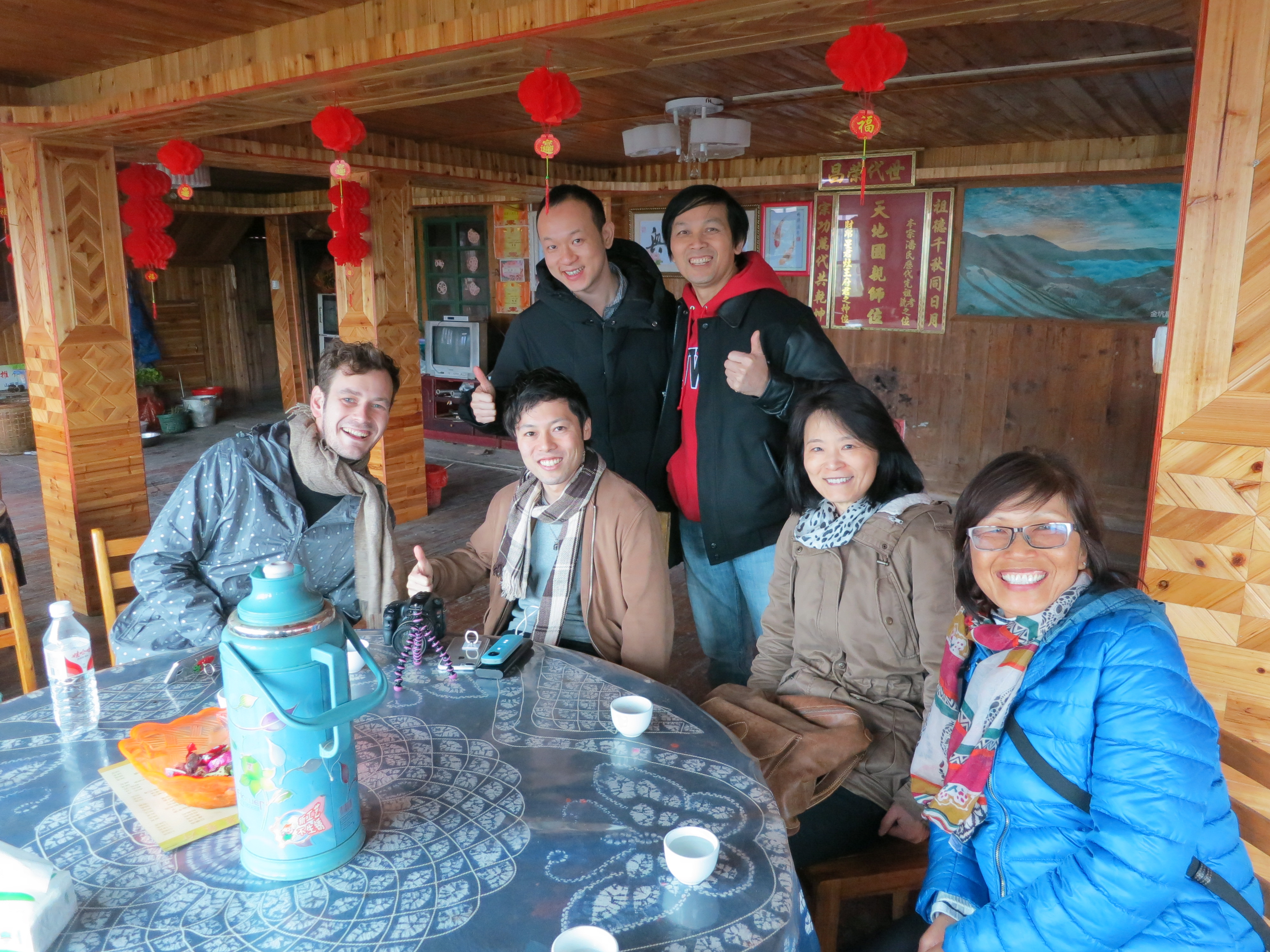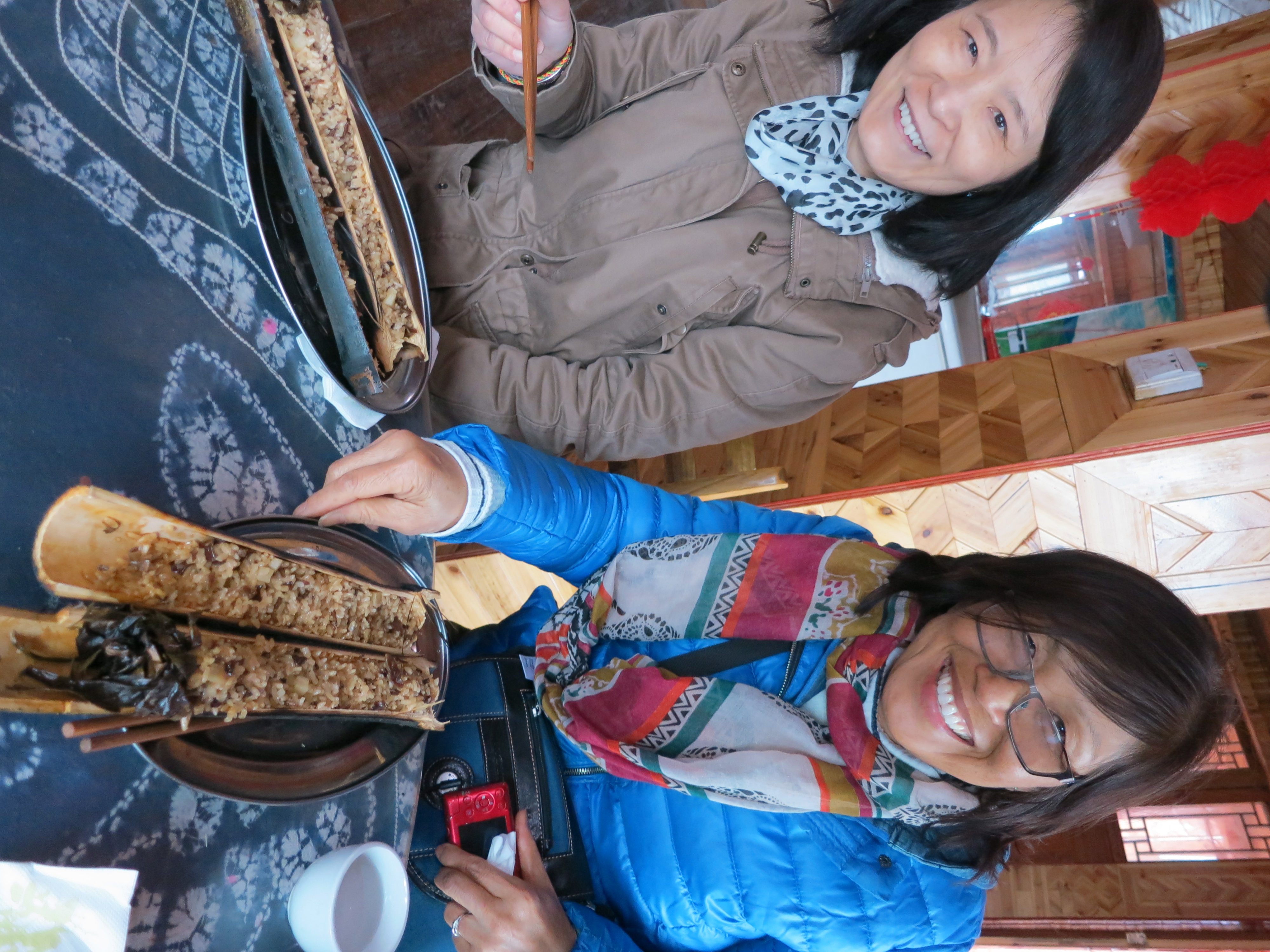 On the way back we stopped at a tea house and plantation where we drank some tea and learned all about how tea is harvested and prepared. Did you know that all different types of tea come from the same plant. I'll have to look up more on how that is done when i get back. We purchased some tea which is quite expensive.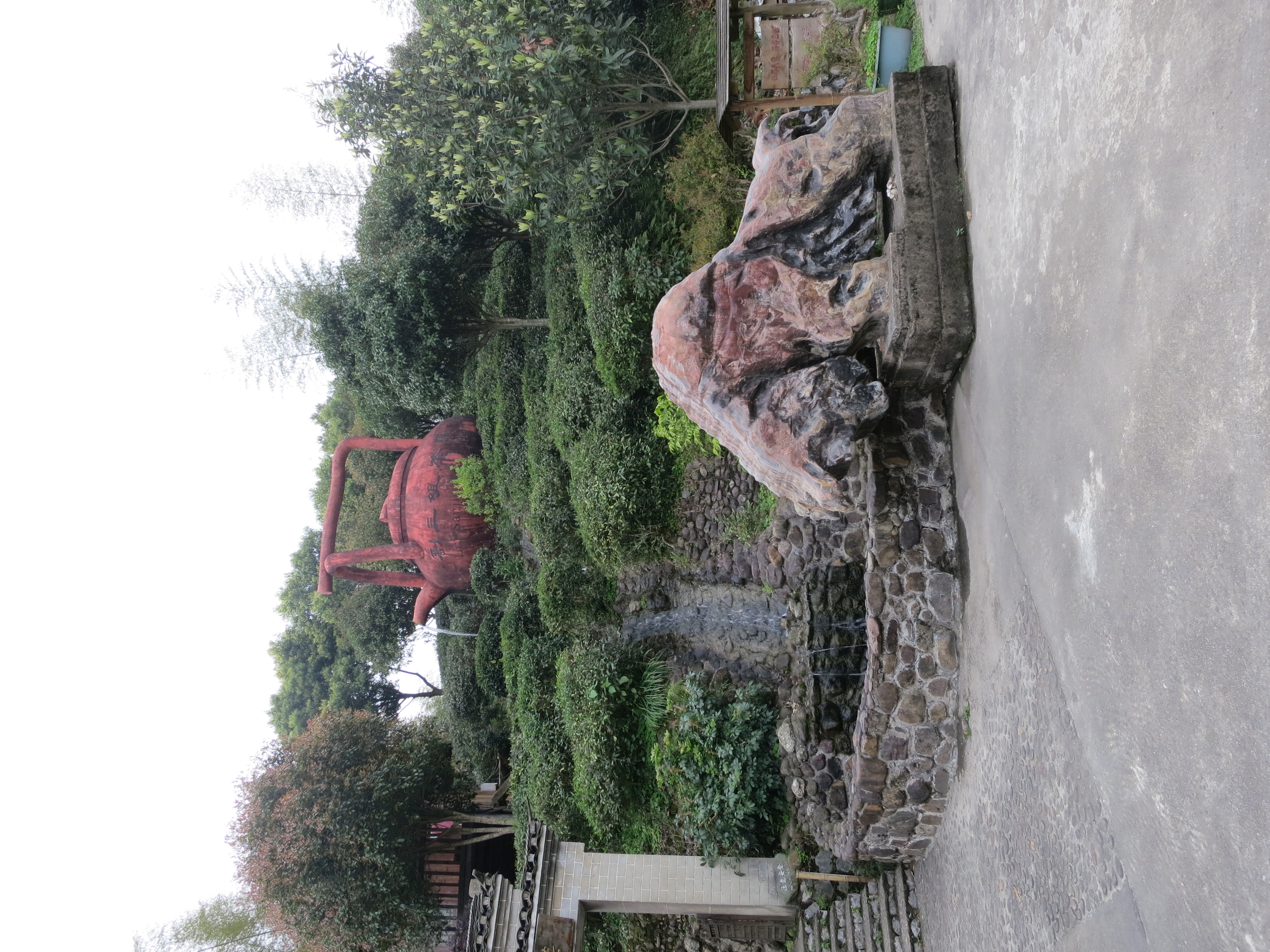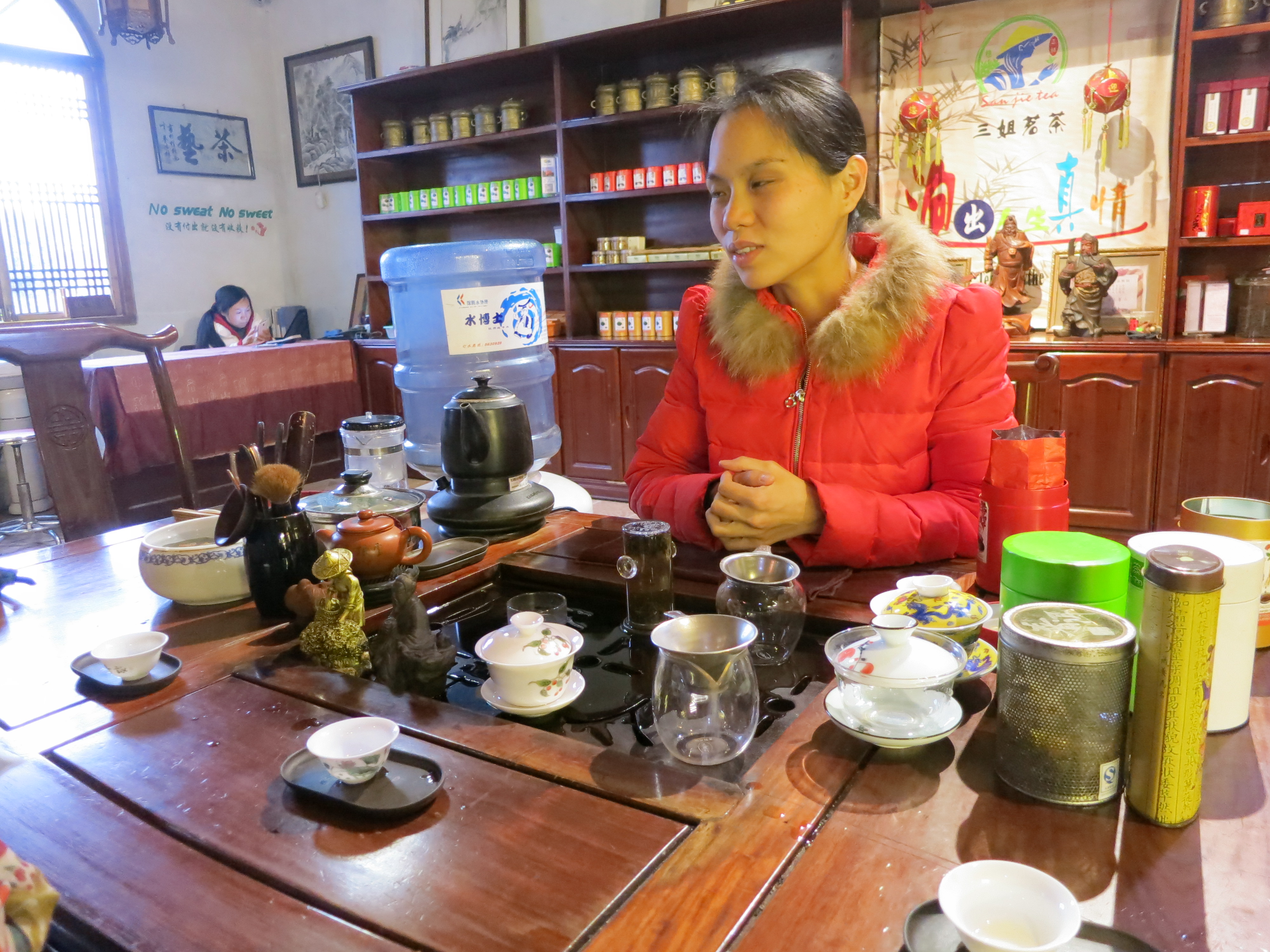 This evenings dinner was preceded by a short walk by the lake near our hotel the lakeside inn and a walk through a mall. The mall was more than a bit overwhelming with so many clothes and such low prices. Dinner was at a little hotpot place where each of us had our own pot and the vegetables and meats are on a carousel which goes round and round. You pay by the skewer a cool concept.